Issue
– UE MEGABOOM 3 doesn't respond or show any signs of life when charging connector is inserted (charging indication LED is not flashing)
– UE MEGABOOM 3 charges battery only if charging connector is inserted from a specific angle
– UE MEGABOOM 3 charges battery temporarily if charging connector is wiggled from side to side or up and down
– Micro-USB port on the UE MEGABOOM 3 feels loose or looks damaged
We offer repair service for Ultimate Ears UE MEGABOOM 3 – Charging Connector Micro-USB Port – Socket replacement. Comes with a 180 day warranty.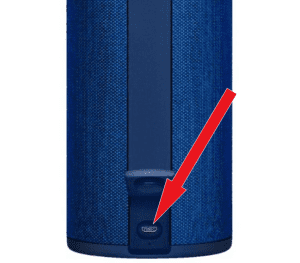 What our eBay customers say about us
Loading feedback from eBay…
Payment details:

Click here to purchase this repair service via eBay.

Procedure:

After the payment is received, we will contact you and provide the shipping instructions.
UE MEGABOOM 3 is usually repaired and shipped back in less than 48 hours. Delivery throughout Europe takes around 4 to 8 days and a few days more to other parts of the world.
Shipping & Handling:

UE MEGABOOM 3 will be shipped back within 24 hours after it has been repaired (Saturdays, Sundays, and holidays excluded; item will be shipped the next working day).
The carrier is Posta Slovenije; a tracking number will be provided.
Please mind that delivery time may vary due to your location, holidays, and weather conditions.
If you are outside of the European Union, additional customs fees may apply in your country, please check before ordering.
Product will be properly packaged and secured with bubble-wrap and other cushioning elements to ensure safe shipping and eliminate any damage during transport.

Warranty & Return policy:

We provide 180 day warranty on our repairs. Warranty covers repair or replacement of defective products.
We cannot refund or exchange the products which have been damaged as a result of improper use or improper handling.
Please feel free to contact us at info@getgui.com if you have any additional questions.
---