Issue
– Logitech UE micro USB charging connector or charging cable itself is visually damaged – frayed, exposed wires or pins bent.
– Speaker doesn't respond – the charging LED light doesn't start flashing when the charging connector is inserted into the micro USB charging socket.
– Charging takes an unusually long time or never finishes completely.
– Charging cable or the connector itself gets uncomfortably hot during charging.

If at least one of the above statements is true, you will likely need to replace the current charging cable.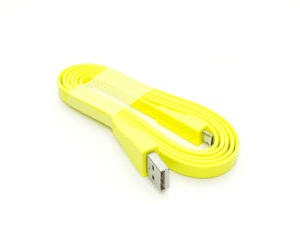 We have Logitech Ultimate Ears Charging Cables available for purchase via eBay.
These are high-quality cables that provide fast charging ( up to 2.5A of DC current ) when used with capable charging wall adapters.
Each Logitech UE Charging Cable gets tested before being dispatched to the customer.
We offer a 180-day Warranty for each Logitech UE Charging Cable.
Logitech UE Charging Cables are suitable for: Logitech UE BOOM, UE MEGABOOM, UE WONDERBOOM and UE ROLL speakers.
What our eBay customers say about us
Loading feedback from eBay…
Payment details:

Click here to purchase the Logitech UE Charging Cable via eBay.
Shipping & Handling:

Logitech UE Charging Cable will be shipped within 24 hours after the payment has been received (Saturdays, Sundays, and holidays excluded; item will be shipped the next working day).
The carrier is Posta Slovenije.
Please mind that delivery time may vary due to your location, holidays, and weather conditions.
If you are outside of the European Union, additional customs fees may apply in your country, please check before ordering.
Product will be properly packaged and secured with bubble-wrap and other cushioning elements to ensure safe shipping and eliminate any damage during transport.

Warranty & Return policy:

We provide 180 day warranty on all our items. Warranty covers repair or replacement of defective products.
We cannot refund or exchange the products which have been damaged as a result of improper use or improper handling.
Please feel free to contact us at info@getgui.com if you have any additional questions.
---